You've finally reached the golden age of retirement. You can relax, spend your days golfing, reading, boating, and doing whatever you please, provided you are in an area that has those options available to you. When looking for a great place to retire, take some time to think about your essentials: Do you prefer the beach or the mountains? Do you like rural settings or city conveniences? While states offer tax advantages for retirees, if they don't have the amenities and activities you crave, the money saved isn't worth it. You will end up spending it to travel for recreation.

If you want to make a move and retire somewhere beautiful and fun, here are the top real estate markets across the nation.
Florida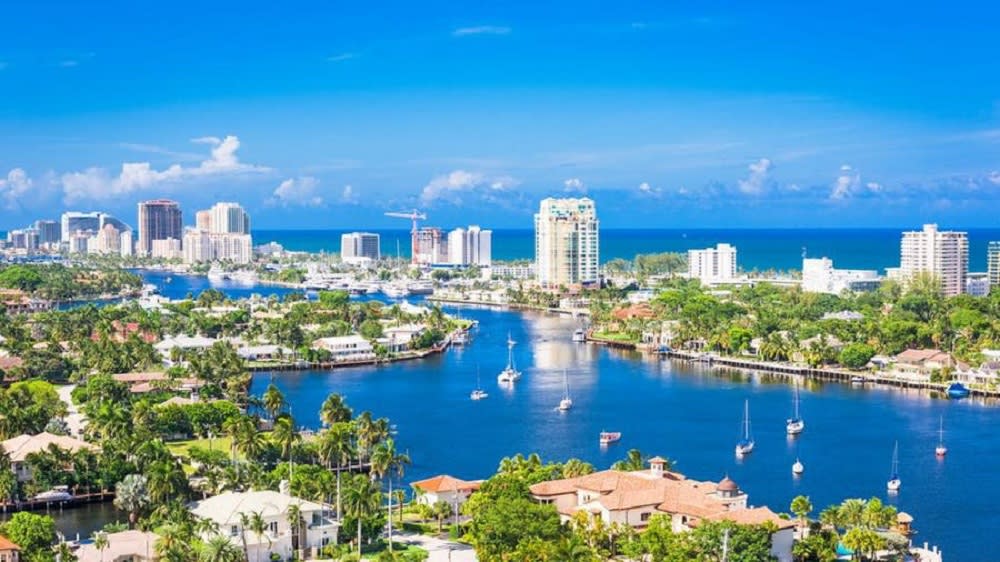 Photo courtesy of Forbes
Florida comes as no surprise as one of the top areas for retirement. With 237 days of sunshine and an average temperature of 78 degrees, and listed as a
tax-friendly
state for retirees, Florida is a great option for relocation. The city of Lakeland is an hour away from the beach and centrally located next to Orlando and Tampa, with a median price tag lower than the nearby large cities. Consider Boca Raton, a thriving area for retirees if you want to be on the beach. More than half of the residents are over age 50, and this location has five miles of sandy beach to enjoy. However, if you're looking for big-city living, Jacksonville might be the place for you.
Pennsylvania
Lower Merion
has a rich history to explore and is very close to Philadelphia. This area boasts beautiful botanic gardens, duck ponds, arboretums, and many golf courses where you can enjoy the great outdoors. The real estate team of
The Susan Fitzgerald Team
offers many options for retirees in
Philadelphia
. The mayor, Jim Kenney, launched an "age-friendly action plan" to provide safe streets, accessible public transportation, low-interest home loans, and improved access to parks and libraries. AARP surveyed the retired population of Philadelphia and found that 70% of them rate the city as "good to excellent," so be sure to check out Devon, PA homes for sale.
Michigan

Michigan has more than 3,200 miles of freshwater shoreline to enjoy. Traverse City is located on Lake Michigan and is surrounded by miles of biking and walking trails. The area features state forests, ski resorts, and wineries for a broad mix of entertainment options. Starting under $200,000, stand-alone and duplex condos are popular with retirees moving to the area. Consider Lansing, a historic riverside town with a small-town vibe. It has 111 parks featuring a mix of wildlife observation areas, beaches, trails, paddleboats, and cross-country skiing.
Idaho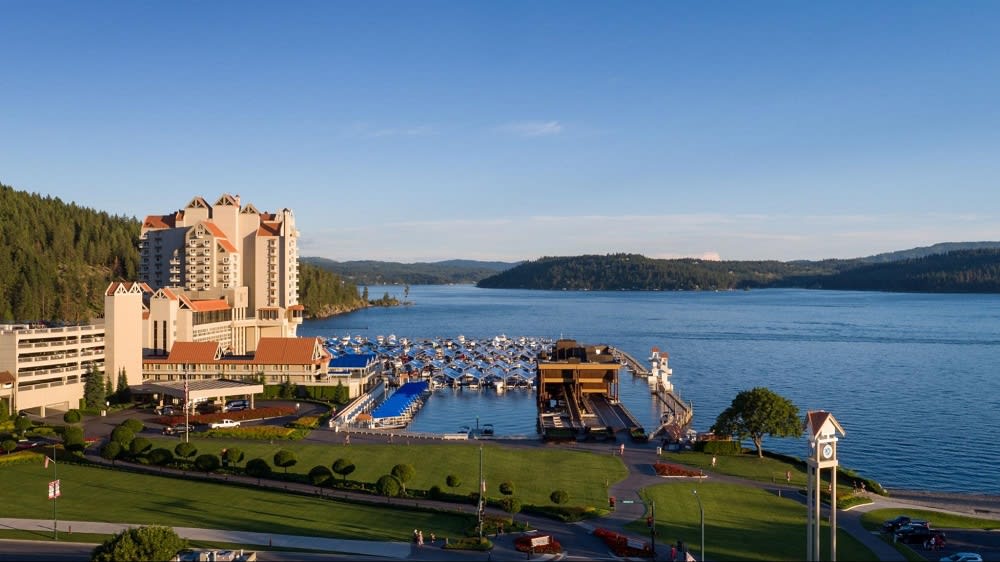 Photo courtesy of Conde Nast Traveler
Coeur d'Alene isn't the cheapest place to live, but it is a beautiful one! In fact, it is home to more than a few celebrities. Located on the Spokane River and surrounded by mountains, Coeur d'Alene offers multiple waterfront condominium communities where watersports, hiking, biking, skiing, and snowshoeing are all at your fingertips. This area provides a relaxing, low-key lifestyle, perfect for those looking to enjoy an easy-going pace. Spokane, Washington, and its international airport are just an hour away. In the foothills of the Boise Mountains, Eagle is a picturesque suburb of Boise. Here, you will find a 545-acre state park and 133 miles of kayaking, fishing, and swimming options. Eagle is also home to
BanBury Golf Course
, which has been on
Golf Digest's
list of ten golf courses.
Texas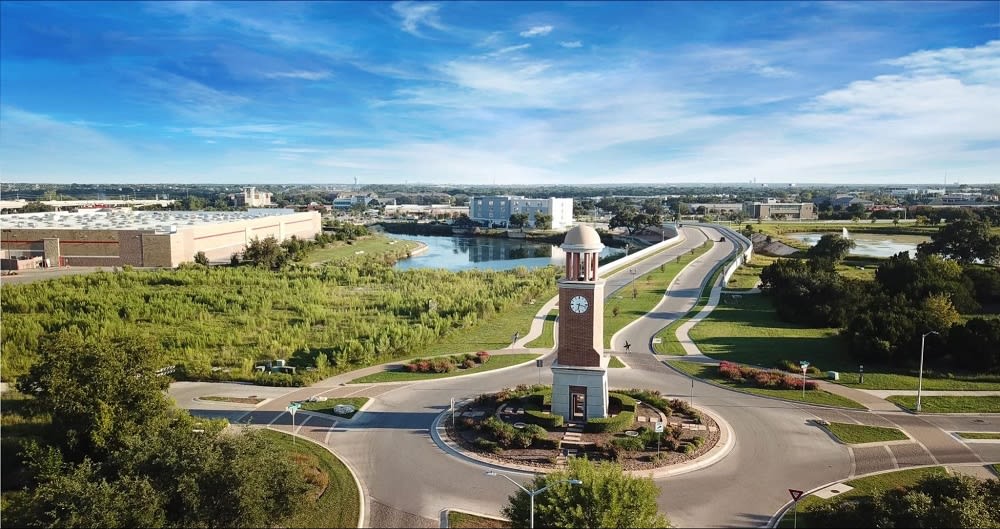 Texas is another
tax-friendly
state for retirees. Cedar Park is just thirty minutes from Austin, but the median home price is almost half of what it is in the city. If you love catching a local game, this town hosts a professional hockey team and a minor basketball league. Brushy Creek Lake Park boasts a 38-acre lake, volleyball courts, boat rentals, and many walking trails for outdoor enthusiasts. Another option is Fort Worth, which has a lively downtown area and 89 miles of paved bike trails. Since they launched the Age-Friendly Fort Worth Action Plan in 2017, the city has have added new bus routes and more affordable housing options. There are multiple 55+ communities to choose from in Fort Worth.
North Carolina
Wilmington has near-perfect year-round weather, pristine beaches, and top-rated golf courses. The University of North Carolina Wilmington has a lifelong learning institute for people over age 55 to enroll in classes for art history, science, philosophy, or technology. You can find townhomes overlooking the Cape Fear River priced in the $250,000 range. Another excellent destination in North Carolina is the beautiful community of Asheville, which is known as the "Paris of the South." This might be because of its fantastic food scene supported by local farmers! The jaw-dropping Blue Ridge Mountains line the city's skyline — the view is always worth a drive along the
Blue Ridge Parkway
. But watch out! Black bears are often spotted in the area, so be mindful of securing your trash cans at night.
Virginia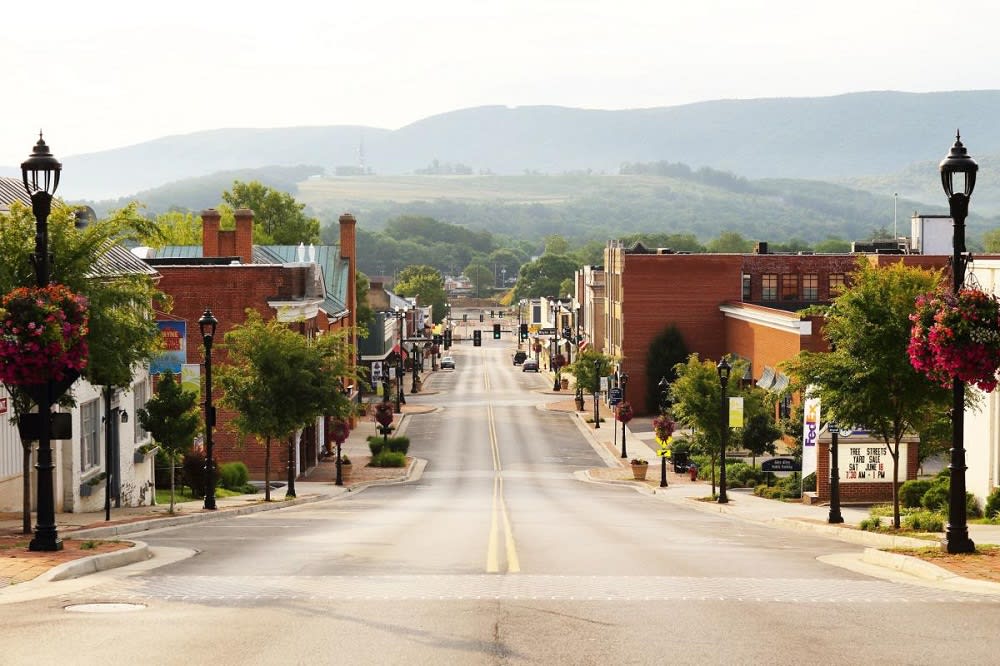 Photo courtesy of Virginia Tourism Corporation
Virginia is a
tax-friendly
state for retirees. The Shenandoah Valley area draws retirees with gorgeous, year-round weather and beautiful scenery. The cost of living in Winchester is lower than in other parts of the state. The city has many retirement communities — choose from condominium complexes, single-family homes, or luxury apartments. You may also consider moving to Roanoke, a city with southern charm nestled in the Blue Ridge Mountains. It is a beautiful place with tree-lined streets — rural living at its finest. You can hike the Appalachian Trail or enjoy panoramic views of the mountains from the
McAfee Knob trail
.
The realtors at
The Susan Fitzgerald Team
have helped many retirees find the best real estate, and they are happy to answer your questions. With experience buying and selling residential real estate and investment property, Fitzgerald Loose Fine Homes will help you find your next
dream home in Pennsylvania
— or anywhere in the country!